2018 ANNUAL SUBSCRIPTIONS AND MATCH FEES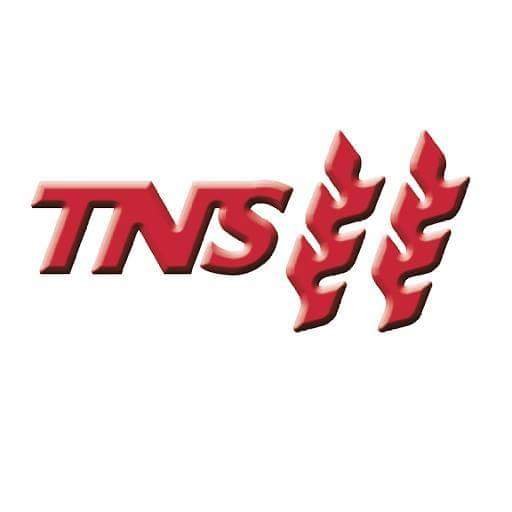 "Thurlow Nunn Standen" have kindly agreed to sponsor Nacton CC with a limited number of playing shirts for 2018. Members who had paid up by 1 May 2018 and got the new free shirt. The first game of the season at Elmstead saw the new regalia aired. The 1st XI looked fantastic in the sponsored shirts. The free shirt offer has now ended as you had to pay your membership before the 30th April 2018. Members joining after this date will only pay the original subscription rate (i.e. less the extra £10), but will not receive a shirt. These can then only be purchased at full cost, (subject to availability). We thank all members that took advantage of the shirt offer, as it has not only consolidated our club and team image, but will also brought in much needed revenue through early membership receipts. Many thanks for the Club Committee
Membership
Option 1 - NO LONGER AVAILABLE SEE OPTION 2
Senior All inclusive Membership
£170 One Off Payment (To be paid no later than 30th April 2018)
or
£15 / Month Standing Order (To be paid no later than 30th April 2018)
If payments are not in place or received by the above cutoff date, then players will only be able to use the Senior Standard Membership Option below
Option 2
Senior Standard Membership
£30 Annual Subscription and £10 per game (Irrespective of the number of games played) New Senior Members as above, but with a reducing subscription fee for those joining part way through the season as follows
If joining on or after 1 June 2018 then £20
If joining on or after 1 August 2018 then £20
Option 3 - NO LONGER AVAILABLE SEE OPTION 4
Junior / Student All inclusive Membership
£90 One Off Payment (To be paid no later than 30th April 2018)
or
£7 / Month Standing Order
(To be paid no later than 30th April 2018)
If payments are not in place or received by the above cutoff date, then players will only be able to use the Junior / Student Membership Option below
Option 4
Junior / Student Standard Membership
£20 Annual Subscription and £5 per game
(Irrespective of the number of games played) New Junior / Student Members as above, but with a reducing subscription fee for those joining part way through the season as follows
If joining on or after 1 June 2018 then £15
If joining on or after 1 August 2018 then £5
How to pay
For those that are paying by cheque please make your cheques payable to "Nacton Cricket Club" and either hand it to Clive Ralph or one of the committee.
Alternatively you can send it to the following address:
Clive Ralph
Orwell View
Bridge Road, Levington
Ipswich, Suffolk
IP10 0NA
If paying by cash, then please give it direct to Clive Ralph or one of the committee. Do not send it in the post. If paying by BACS the club bank account details are as follows:
Bank: HSBC
Account Name: NACTON CRICKET CLUB
Amount: £15.00 per month
Sort Code: 40-25-31
Account No: 82126273
If paying by this method please email to let me know that payment has been made and provide details of the amount.
If you have any further questions then please email or Clive Ralph on 01473 659181
Notes
Paid up members will be given selection preference over those that have not paid (i.e. non members)
A Junior or Student member (playing senior weekend cricket), is anyone under the age of 18 or in full time education
All Inclusive Membership "One Off Payments" for the 2018 season, can be made anytime from the 1st October 2017 until the 30th April 2018
All Inclusive "Standing Order Payments" must run for 12 months and can commence anytime from the 1st January 2018 to the 30th April 2018. (If already paying by standing order, then please change to the new rates within this time frame)
All inclusive membership, includes both the annual subscription and match fees for all regular outdoor club games. (It does not however include fees for indoor cricket, indoor nets or contributions that may be required towards tour or other similar matches)
New player membership is intended to encourage new members to join and applies only to those that have not played for the club in previous seasons
Code of conduct
NACTON CRICKET CLUB MEMBERS AND GUESTS OF NACTON CRICKET CLUB WILL:
Respect the rights, dignity and worth of every person within the context of Cricket
Treat everyone equally and do not discriminate on the grounds of age, gender, disability, race, ethnic origin, nationality, colour, parental or marital status, religious belief, class or social background, sexual preference or political belief
Not condone, or allow to go unchallenged, any form of discrimination if witnessed
Display high standards of behaviour
Promote the positive aspects of Cricket e.g. fair play
Encourage all participants to learn the Laws and rules and play within them, respecting the decisions of match officials
Actively discourage unfair play, rule violations and arguing with match officials
Recognise good performance not just match results
Place the well-being and safety of Young People above the development of performance
Ensure that activities are appropriate for the age, maturity, experience and ability of the individual
Respect Young People's opinions when making decisions about their participation in Cricket
Not smoke, drink or use banned substances whilst actively working with Young People in the Club.
Not provide Young People with alcohol when they are under the care of the Club
Follow ECB guidelines set out in the "Safe Hands – Cricket's Policy for Safeguarding Children' and any other relevant guidelines issued. Download ECB Safe-Hands document here
Report any concerns in relation to a Young Person, following reporting procedures laid down by the ECB

* Members and guests include all members and officers of the cricket club and all guests of those members and officers, as well as all individuals who watch/attend/participate/ officiate in matches hosted by the club in whatever capacity.
Membership forms
2018 THE CLUB WILL CONTINUE TO ISSUE MEMBERSHIP FORMS
It has been decided by the club executive committee that these should be sent out to all existing and new members again in 2018. This will improve our communications with players and non-players. The form contains Senior and Junior membership and must be completed and return the club secretary Mr Mark Adams. If you are under 18 you will need a parent or guardian to complete and sign the form.
To download the Membership form click the image below