MIXED FORTUNES ON TOUR
We were delighted to announce that two matches had been arranged in Norfolk over the August Bank holiday weekend. The first match was against Ketteringham Hall Cricket Club on the 30th August and then Bradfield Cricket Club on the 31st August. We found a bunch of players who wished to go on tour and made arrangements with both clubs and hotels were booked.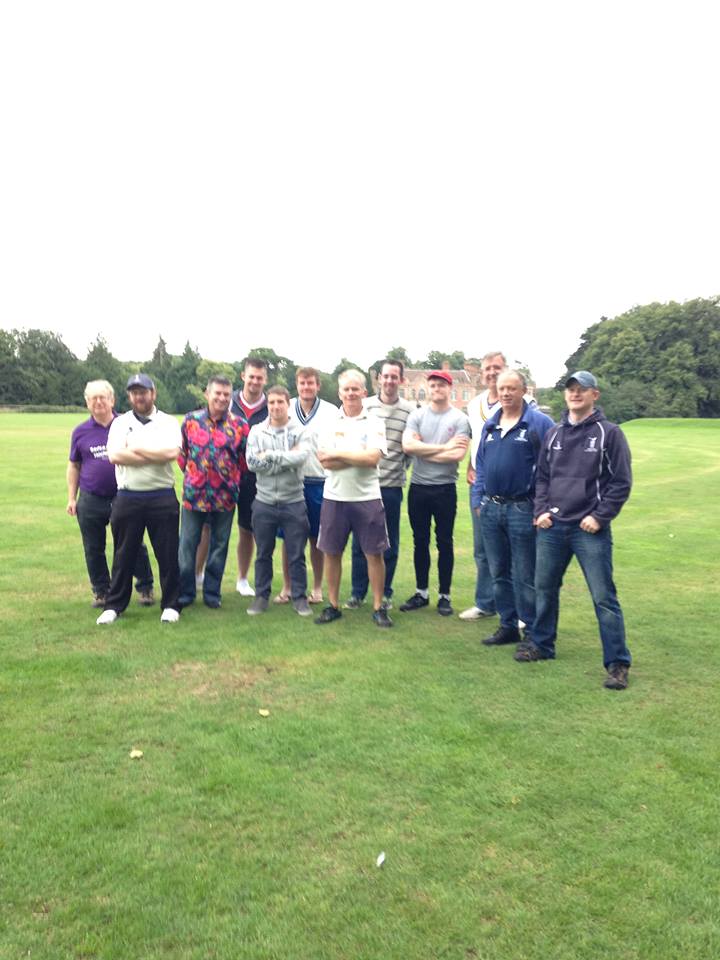 Despite dreadful weather during the week and the groundsman of Ketteringham telling us the pitch was under two inches of water after torrential thunderstorms, the ground was prepared and looked pretty good all things considered. It was a cool over cast day for the match, but the surroundings surely made up for it. Set in the grounds of Ketteringham Hall which used to be home to the 2nd Air Division in WWII and also home to Colin Chapman's Lotus Formula 1 team, it was an ideally nestled among trees, open parkland and a lake.
LEWIS RUSH | CAPTAINS TOUR MATCH REPORT
At the time of the toss the opposition only had 8 players so Nacton very kindly lent them the severely hangover Ben Connelly and allowed them to bat first.
In the true spirit of a Nacton tour Fish opened the bowling along with a rusty Pezza Bush both of who failed to dislodge the Ketteringham openers. The skipper then turned to his senior bowler Clive Nunn who managed to get the breakthrough and returning a tidy spell of 8-0-37-1 for his efforts. After two overs each from Tim P and Chris Barron which featured the sort of variety only Fish could dream of we needed to take wickets. In a moment of divine inspiration skipper Lewis Rush turned to Snapper Simmonds / Ben M who formed a lethal bowling partnership taking two wickets each. By this point Ben had already dropped several catches (perhaps still reflecting on the previous evening's night out with messers Rush/Brown/Connelly) decided upon strategic field placing namely moving anyone who couldn't catch out of the way. This tactic paid off as Chris Barron our Norfolk recruit making his NCC debut was able to take two catches (the only person with a 100% success rate for the day) and see Ben return with figures of 6-0-18-2 from his spell. By this time the opposition had sent Ben Connelly to the crease, Ben M suddenly became quicker and with more bounce however it was Snapper who got this much prised wicket bowling him out. According to Snapper the ball turned, moved, spun and done everything however if you ask everyone else it was the multiple bounce that done him. High on success Snapper then got another wicket bowling the new batsman for a duck and returning with figures of 6-0-31-2 before resuming his duty as a wandering fine leg. At this point Chris Baum who had relied upon a local undertaker to fix the dislocated finger caused when attempting an earlier catch was now ready for a spell of death bowling with James Brown. Fresh with tales of wickets for the army James surprised me by no longer bowling the spin which had previously seen him get four wickets in a game for Nacton and instead reverting to slow middle pace, this was far more effective and saw him also take a wicket with Ketteringham closing on 204/6 from their 40 Overs.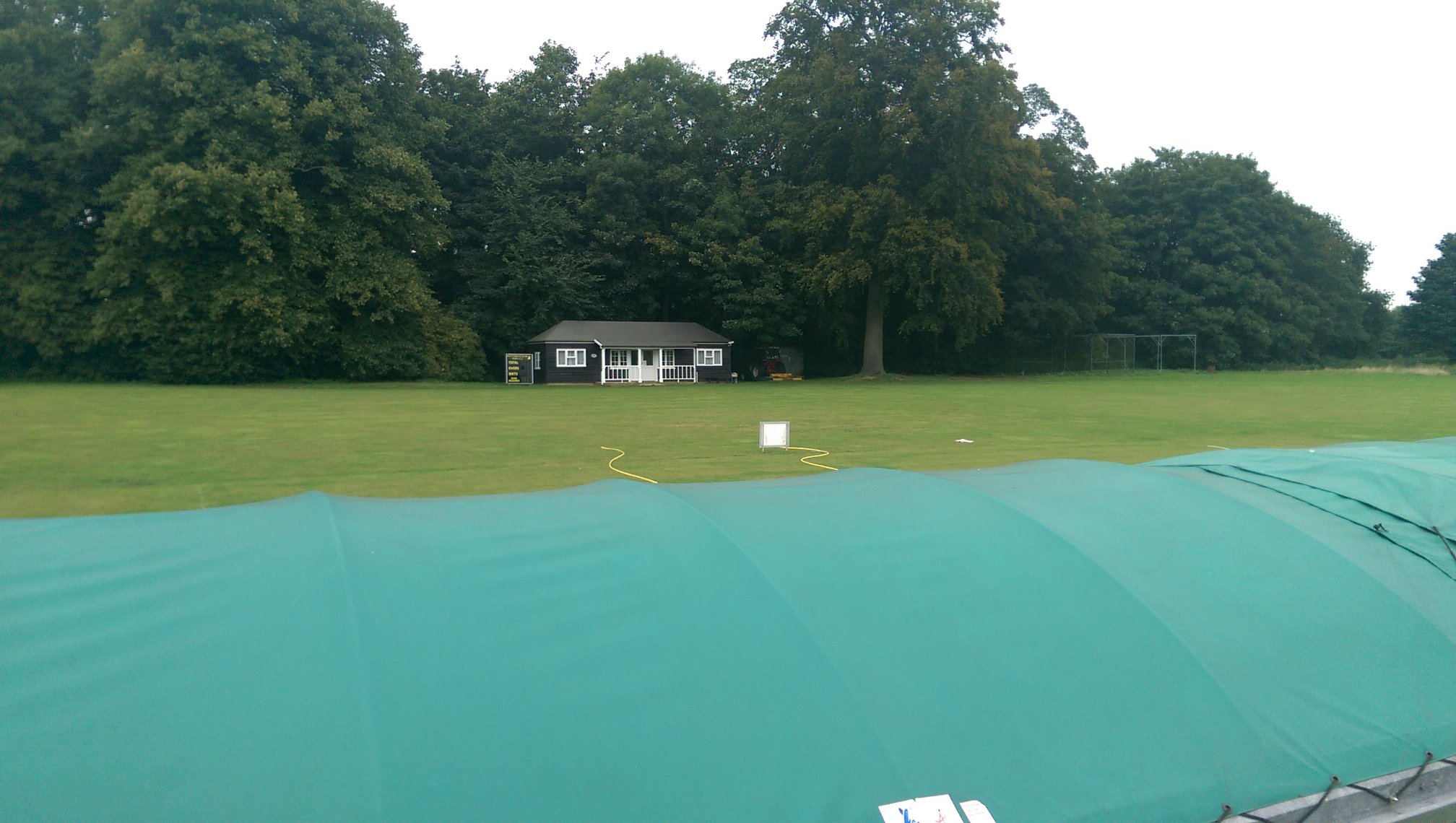 The Nacton reply started with controversy with Snapper being given out LBW whilst only on three, despite leaving the middle his protests saw the opposition take pity and call him back for a second innings, after a morning shopping in Norwich John 'Baf' Bafico was naturally delighted when the chance to watch Snapper bat for even longer presented itself. Our openers saw the shine off the ball before three quick wickets saw the Skipper L.Rush come to the crease and bat with his former Sunday skipper. Clearly suffering from the pressure of leading a side on Tour Lewis was up to the early hours the night before and some of the shots played including connecting with a sweep of middle stump plus hitting a four grew suspicions of performance enhancing Yager Bombs being taken by the Sunday Skipper. To avoid a potential failed drugs test he then got himself out for an entertaining 13 with Nacton very much behind the run rate. Confident the game was won and having dismissed Snapper for 39 (at this point satisfied he had scored enough runs) Ketteringham started to throw the ball around. What they didn't take into account though was the strength of our lower order lead by Tim Pilkington who scored an explosive 55 having returned from a Boycott esc self-imposed exile from the sport. Batting with Tetley Nacton started to get closer and when Pezza Bush game to the crease it was very much game on, Pezza made an entertaining 37 and very nearly got us home. However despite the best efforts of the Fish and Tetley who finished on 23 not out Nacton ended up on 194 and therefore lost by ten runs.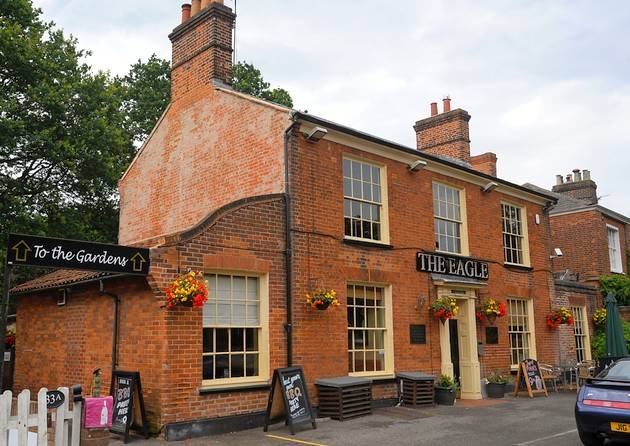 Man of the Match award was given to Tim Pilkington (special thanks to St John Pilkginton for funding his Jug) and afterwards the team debrief was held at a nearby public house (The Eagle, Newmarket Road, Norwich - highly recommended - pictured right). James Brown provided the entertainment by showing everyone the video he had taken of his skipper batting and there were several Jugs of beer purchased for all those who came.
Having spoken to the tourists which included Peregrine Bush, Clive Nunn, Kevin Handscombe, Dave Simmonds, James Brown, Chris Barron, Ben Morrison, StJohn Pilkington, Tim Pilkington, Chris Baum and Ben Connelly (who played for the opposition) they all enjoyed the match we got in at Ketteringham and would be interested in a rematch in a future season. Many thanks to John Bafico and family for bringing the away support.
---

The following morning did not look good for the second match. A cold front had been approaching on the Sunday and it decided to absolutely pour with rain all morning and most of the afternoon. Needless to say Bradfield contacted us and told early on that the proposed T20 match has to be cancelled. A real shame for the other Nactonians who were due to head up to Norfolk.