TOUR TO HERTFORDSHIRE
The 2016 Nacton Cricket Club Tour headed back to Hertfordshire, reprising the tour the club had in 2011. Due to a Two Counties league match on the Saturday, the tour consisted of two matches on Sunday and Monday over the August Bank holiday weekend. John Bafico worked hard to arrange two fixtures for us comprising a match against Monken Hadley and our good friends Archway Ladder.
TOUR REPORT | Lewis Rush reports
MONKEN HADLEY V NACTON
The atmospheric conditions saw a slightly delayed start however Nacton won the toss, skipper Lewis Rush had no hesitation is sending out a tried and tested Boycott (James Brown) and Warner (Sam Johnson) combination.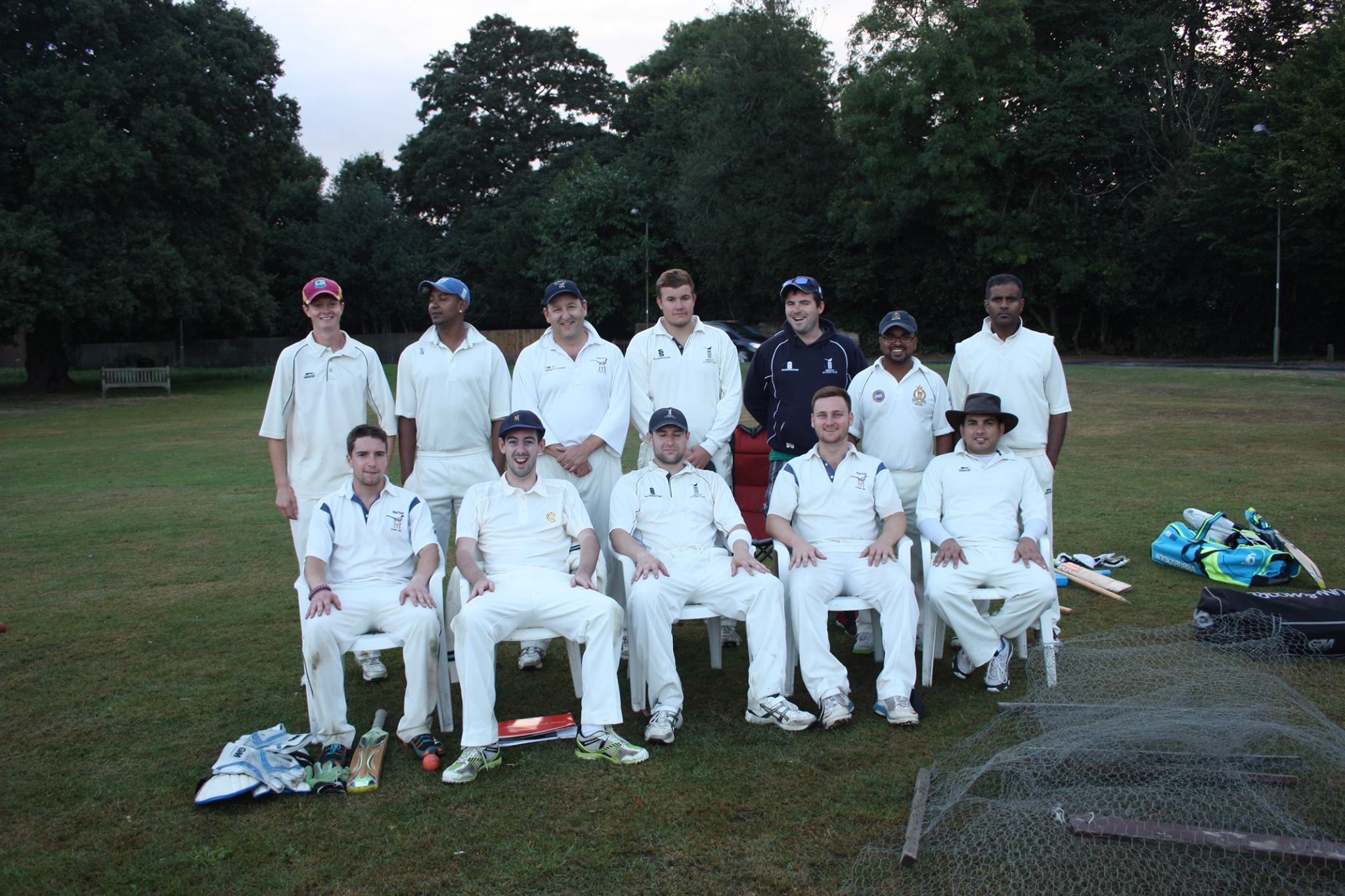 Clearly not being satisfied with the smallness of the boundaries Sam chose not to trouble the score and this brought Dan Wijerathna to the crease with Nacton 1-1. A good partnership then developed with James dealing in 1s & 2s and Dan in 4's before he fell for 54 trying to hit his first six of the game however the partnership of 89 between him and Brownie gave us a good start. Zulfi then came to the crease complete with crocodile Dundee hat before Brownie was dismissed for an entertaining 34. This then saw the skipper Lewis Rush come to the crease and he treated the Nacton faithful to a swept four with his very first delivery. Zulfi then departed with the score on 106 and at the dizzy heights of six Nactons very own Ben Stokes (John Bafico) came to the crease. Despite variable conditions/reduced visibility, him and the skipper scored comfortably before Lewis was dismissed for 16 just before Brownie was worried his score may have been overtaken.
The next wicket to fall was John for 20 which saw our lower order power hitters come to the crease. Hamsa made an entertaining 31 with the bat which gave Corey Stockwell (21 not out) and Ben Morrison (15 not out) the chance to come in and 'tee off', rain then intervened again and following input from all his team mates skipper Rush chose to declare with the score on 210/7 off 34 overs.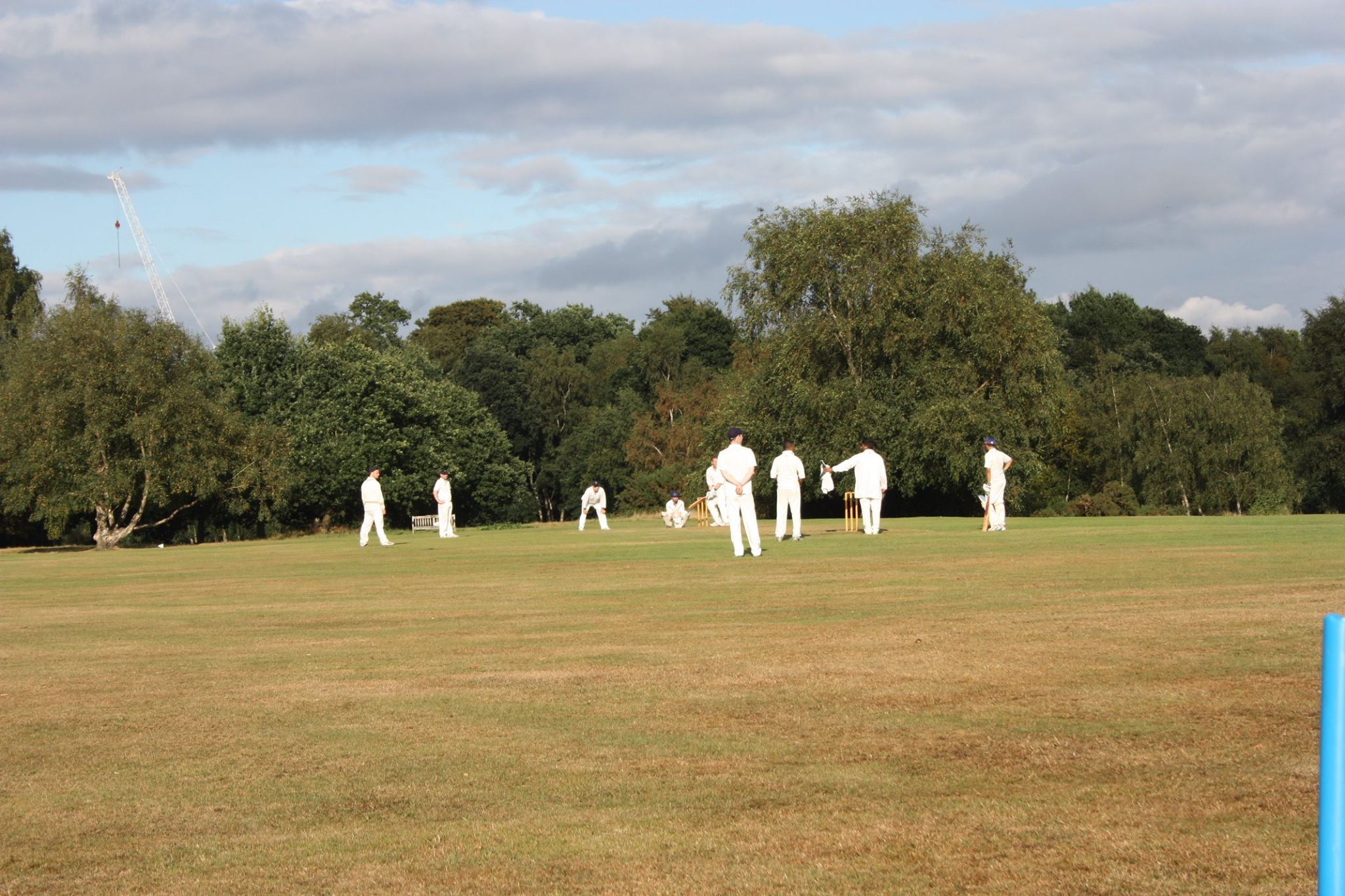 The Monken Hadley innings got off to a strong start with their opening batsman taking a liking to Warren Cutting's (6-49-0) bowling and also the short boundaries, Corey (5-7-1) at the other end kept things tight and got an important breakthrough via a good caught & bowled. With the opening partnership broken skipper Rush could turn to his spin bowler and Hamsa then proceeded to rip through their middle order. A fine spell of bowling in tandem with the Coach (8-27-1) saw Hamsa find himself with the chance of a tour hat trick however this was not to be and he finished with figures of 8-27-4. With the tail order exposed Zulfi came on for a short spell (2-4-1) along with Sam (4-13-1) before the introduction of Brownie who with figures of 3-21- 2 including a Stockwell stumping ensured the win for Nacton as Monken Hadley ended up on 153/7.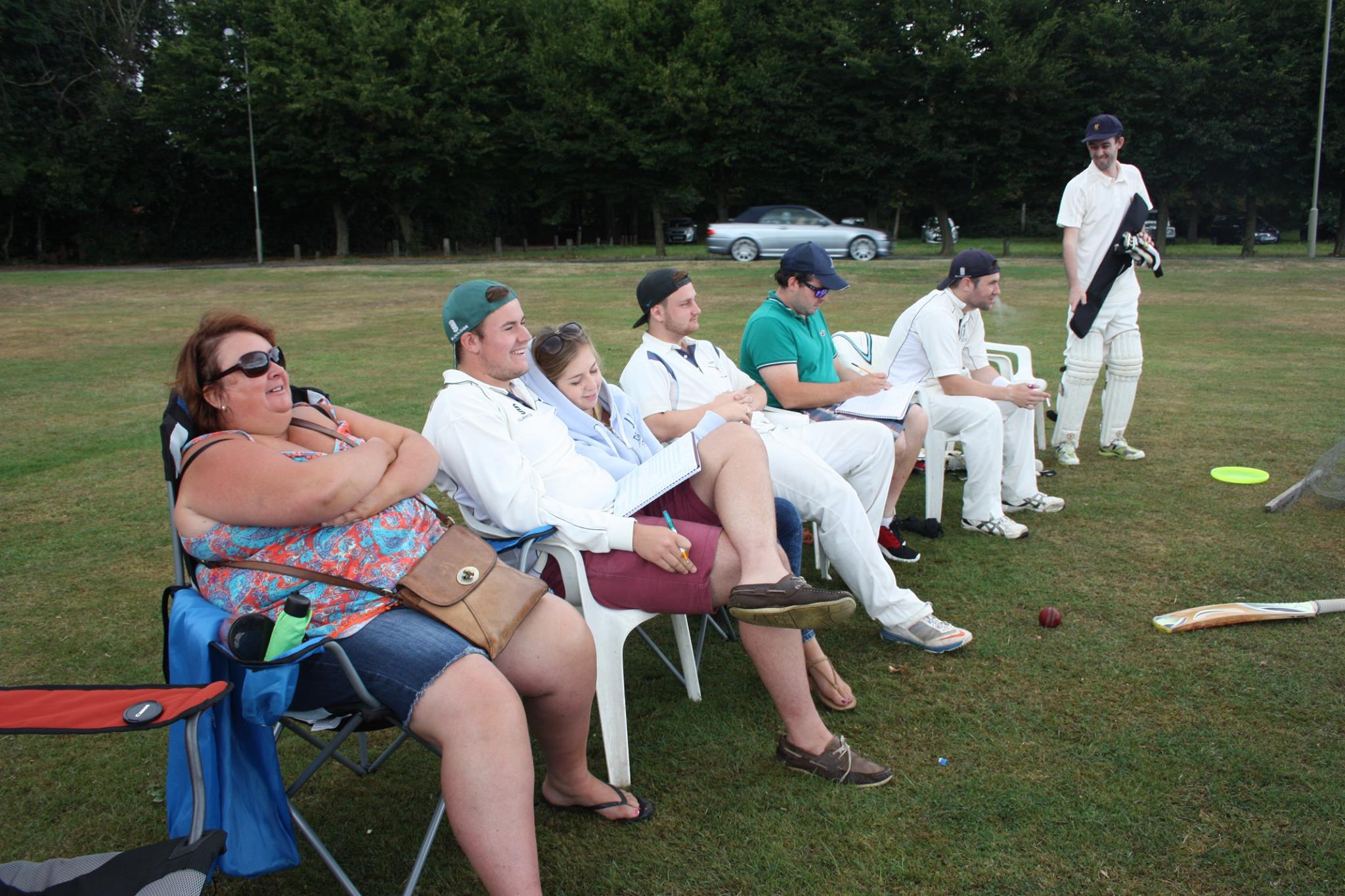 Man of the match for Nacton was Dan Wijerathna for his entertaining 54 with special mention to Hamsa and Corey for their impressive bowling spells. The Sri Lankan contingent (including Warren) returned back to Ipswich along with the Bafico, Morrison touring parties. With Lewis Rush, James Brown, Sam Johnson , Ben Glading, Corey Stockwell heading back to their hotel following some fine dining at McDonalds (other fast food outlets are available)on Barnet High street.
---
ARCHWAY LADDER V NACTON
The bank holiday Monday saw us return to Old Owens sports ground for a game against Archway; this ground was very different to the day before with bigger boundaries, better facilities and a step up in opposition.
Rather disappointingly we could only provide 8 players for this game which given Archway always manage to get a side to Nacton was embarrassing however they kindly leant us three of their squad so a full 11 a side match could be played. Archway won the toss and chose to bat in what was to be a 40 over a side game.
In a somewhat left field strategy skipper Lewis Rush chose to open the bowling with Ben Conelly and the more obvious selection of Corey Stockwell who struck in his very first over with a delivery his hungover skipper at square leg didn't even see so god know how the batsman did either.
However the most entertaining to watch was Connelly who bowled left arm seam to great effect and even managed to clean bowl one of the openers. Connelly finished with figures of 5—15-1 and Corey 5-9-2 to give Nacton a strong start. Fresh from very little sleep Jack Coomber (7-38-1) was given the ball and along with Sam Johnson (5-16-1) bowled well to restrict Archway to around 100/4 at the ½ way point of the game. With such a positive start Nacton could then turn to some of the less frequent bowlers and this entertaining ten over period between JW (6-45-0) and Ben G (4-21-0) saw Archway put on a sizeable partnership and rebuild their score. Short of inspiration the skipper turned to his death bowling specialist James Brown (4-36-2) who got the breakthrough and also Archway loan Eugene Walsh (2-25-1) who dismissed the dangerous Faizel to see Archway end up with a competitive 265/9 from their 40 overs.
Much discussion occurred at the tea interval as to who would open with Sam Johnson and in a wonderful example of player power it was decided that skipper Lewis Rush would vacate his usual number five spot and open the batting for Nacton. Watching Sam Johnson score boundaries at the other end must have had an impact as the skipper took on the quicks much like Alex Hales would with two boundaries of his own including a deliberate shot to the third man boundary and a KP esc swat back down the ground. Both openers scored freely before Sam was bowled for 25 and the very next over Lewis was dismissed with his trusted edge finding a slip fielder who could catch the ball.
Two quick wickets saw Bens Connelly and Glading come to the crease with the task of rebuilding the Nacton innings. The pair of them stated to accumulate runs with Connelly reaching 20 from 29 balls before being dismissed with this 66 run partnership moving the Nacton score to 101, at this point Glading was on 43. Jonathan Warner (JW) then came the crease and kept the run rate ticking over with a well made 26 from 35 balls he was then dismissed with the score on 173, at this point Glading had moved to 82. At this point Archway brought on the bowling master that is Hoops and this was clearly an attempt to get the prized wicket of Glading however he saw his way through this Hanscombe esc bowling style to reach an entertaining 100. However there was still work to do with the Archway total looming ever closer and despite wickets falling at the other end Glading nearly brought us home before he was dismissed on 158 with the Nacton score a 259. It was then down to that mang Eugene Walsh to come in and score two 4's to bring Nacton home for a great victory in the penultimate over and secure the double over Archway for the 2016 season.
Man of the match for Nacton had to be Ben Gladding for his 158 which was the reason Nacton chased down what could have been a tricky target, some wonderful hitting especially the six of Faizel was one of the many highlights from his innings. The hospitality from Archway was first class as always with plenty of drinks enjoyed at the bar and the BBQ provided was first rate.
In conclusion an enjoyable tour for all those who attended and many thanks to those at the club who supported it either as a day tripper or coming for both days and you were a pleasure to skipper. What was frustrating is the lack of support from the club; the tour is very much a Nacton tradition and if you speak with anyone who came they will say what good fun it was. Be great to see more people turn out next season and certainly make the job of whoever is selecting the sides a less testing one. The whole club are welcome (plus partners if you so wish) even if you haven't played all season, and you can come either as a day tripper or support those solid group of tourists who take up hotel accommodation.
We would like to thank everyone who supported the tour in 2016. We are looking for a bigger and better tour in 2017. Any suggestions are always welcome.